Not every dress is going to be suitable for every occasion. Each event comes with a different essence, a different vibe and a unique look is going to be a must. Knowing which dress to pick for which event is an art that every woman needs to finesse and excel at. Here are some tips to help you buy that perfect dress for that one special event.
A cocktail party is considered to be semi-formal allowing that you can settle with any type of fabric in the satin family or you can go with detailing that is more on the glitzy side. You want to stay away from materials that are viewed as casual such as denim, chino, or jersey in this type of setting.
Embellishments are going to be a big hit as well as bright colors or even cut-outs. Go for knee-length with high heels or even a sparkled top with a tailored bottom and a nice fancy pair of flats.
This kind of event is going to allow you to wear whatever gives you the most comfort, whether you are going for a study date or just on a shopping trip.
There is never a wrong with the casual dress code. It can be a maxi dress made with any type of cotton or jersey-type material and avoid accessorizing too much or wearing high heels.
This is a flats or sneakers-type of day.
With formal wear, it is necessary to follow rules and restrictions that the host will instill and you should always get their input when shopping for the perfect dress.
A traditional avatar would call for a long, body-hugging gown as the optimal choice where a more balanced look which would be more modern and sultry which can include shorter dresses.
This is dependent upon what type of wedding you are attending. You would dress differently for a day wedding than you would for a night wedding.
In the day there would be lighter colored, floral slingback dresses while evenings will include a more dinner/cocktail dresses depending on the wedding hosts.
You can't beat a little black dress for which you can add a pop of color with a brightly colored pair of heels. It will never go out of style.
Now that we've talked about which dresses to use for which occasion, it's important to understand the types of dresses that should be used for which particular body type. It's not as easy as just picking a dress because you like the pattern or the color is flattering.
It's essential to find a dress that was 'made for you' which entails embracing your body type and allowing yourself to celebrate all of your best features.
Some women have difficulty with this. There are a lot of misconceptions, mostly that there is a perfect size and there is a perfect body somewhere out there. Neither of those is true and here are some sizing tips.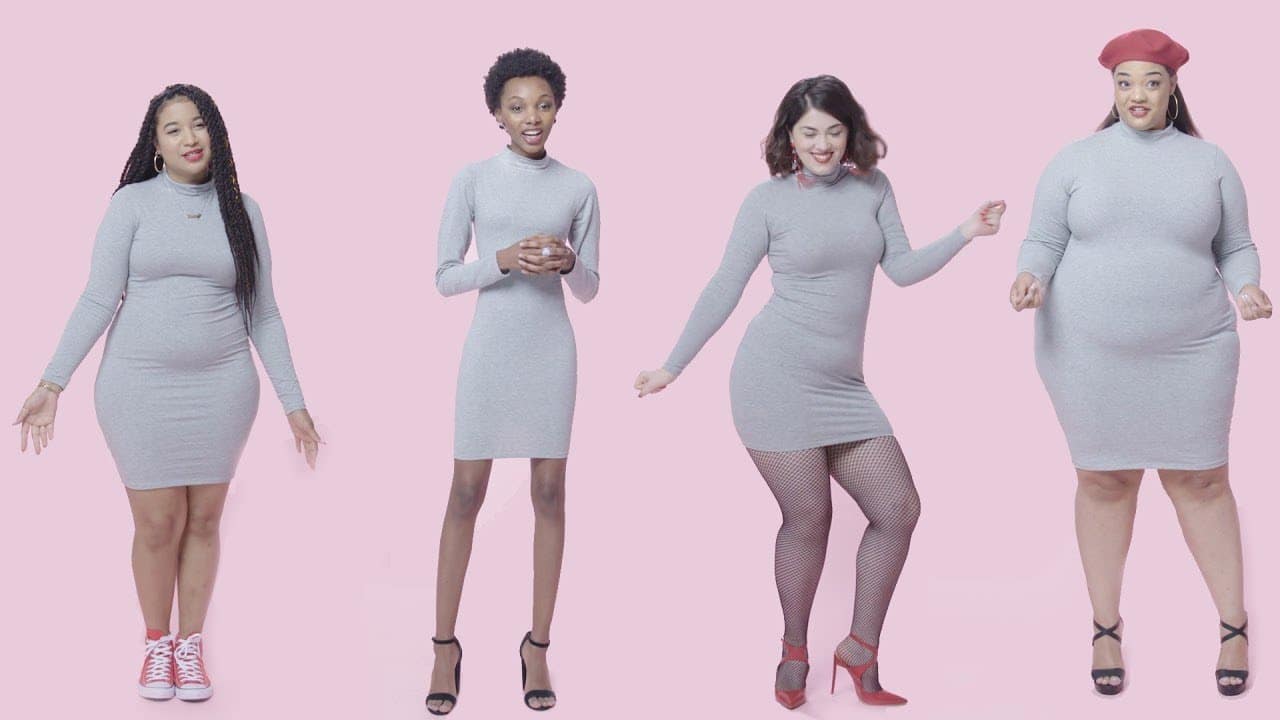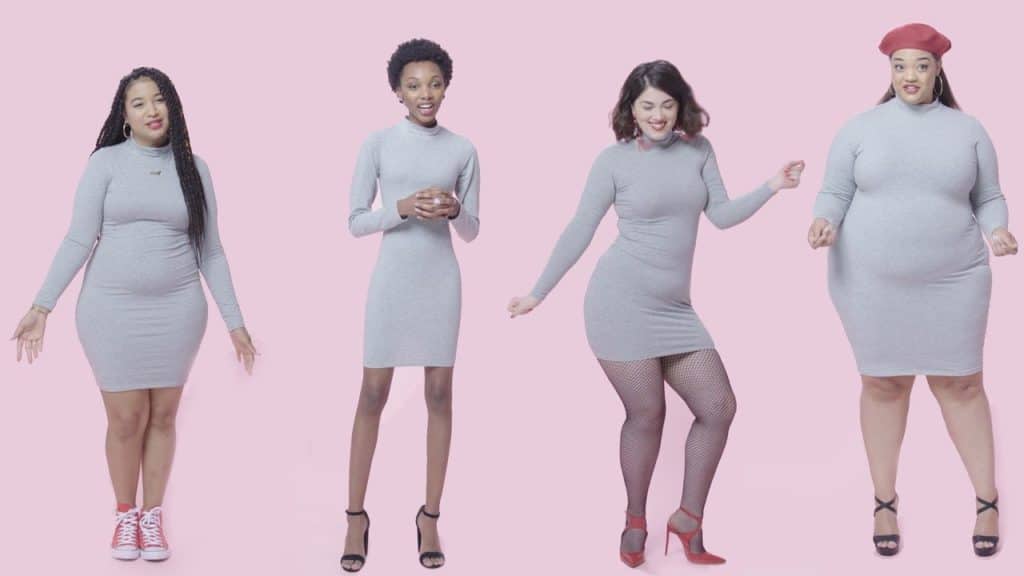 Women with a pear shape should sport a dress that is not higher than an inch or two above the knee. The dress needs to be an A-line but nothing too full. Anything that is too short or too full will only come off looking like a tutu.
Women who are a pear shape will be aware of this because the bottom will be a different size than the top and two-piece dresses are complementary with the top being bold or horizontal stripes and the bottom dark in color.
Thinner women do well with sweater or knit dresses. Adding layers to the dress will give it added bulk such as a jacket or a cardigan.
Very trendy right now are bubble dresses which can give the appearance of a larger lower body.
There is also the possibility of adding the curvy look through the use of peplums or ruffles or curvy patterns on the bottom part of the dress.
An apple shape with a thick middle means that you want to elongate the torso to draw attention from the waist meaning a dress such as an empire or a drop waist which will redefine the waist for you.
No thick belts used to cinch the waist but rather loose chains or sashes low on the hip.
Those with a bust that is smaller should avoid the plunging necklines and instead choose a scoop neck or one that is bandeau to add dimension such as sequins.
Choose a dress with an A-line skirt that falls one or two inches above the knees to balance out a small lower body and draw the attention from the bust.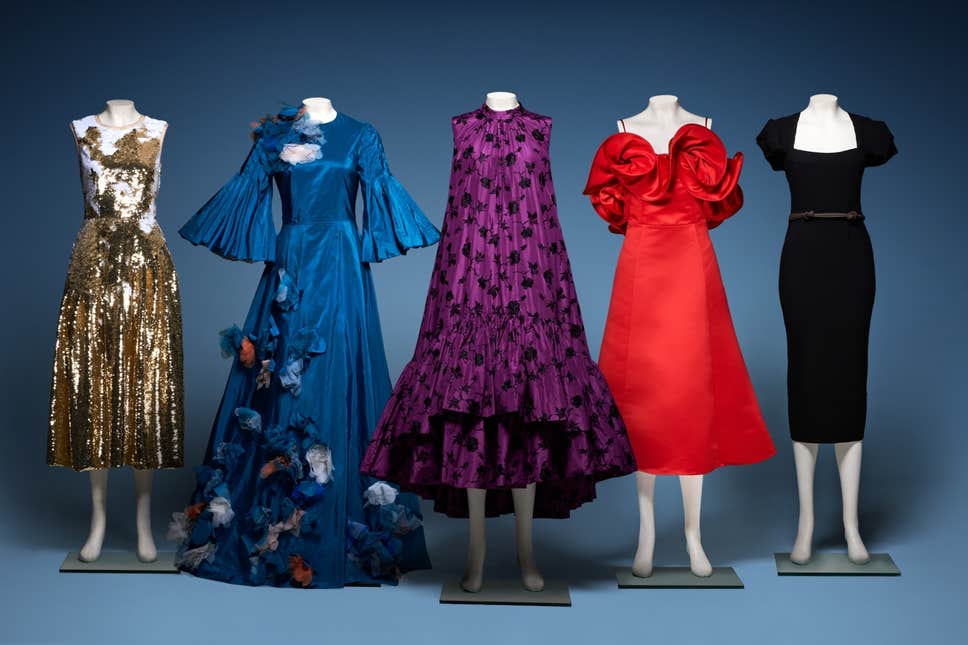 There are a multitude of dresses on the market and they have the power to alter the way we look, our personality, and even the way that we feel.
A dress that suits you can give you all the confidence you need to face the day, the event, or any occasion that you choose to attend. Here are a few options.
The shift dress is probably the most comfortable with an ill-defined waist and will flatter nearly any body type.
A dress that flares at the bottom and is narrower on top will also accentuate the waist which is cinched.
The maxi is a long to the ankles dress that elongates the wearer and can be made to be dressed up or dressed down however you choose to wear it.
A shirt dress has buttons down the front at the top or even all the way down with a belt as well. These are good for business or even casual events.
A wrap dress is another very comfortable style of dress and is suitable for most occasions.