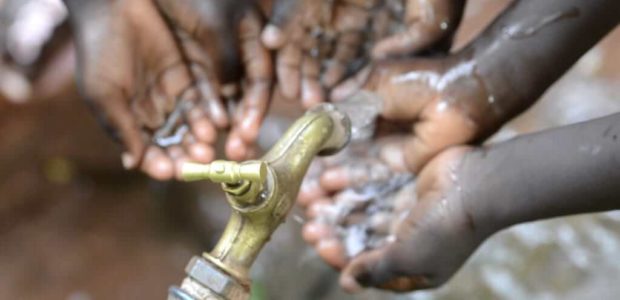 Charity is a manifestation of kindness. It is easy to believe that humankind is a violent species with a plethora of flaws. Humans are not perfect but more people are likely to be kind than unkind. Stories of crimes, aggressions and immoral acts get publicized widely and that often makes us feel we are living in an unkind world where most people do not care about others. This is not a true portrayal of our species, as these amazing acts of charity show. These acts of kindness and charity are still inspiration for billions of people around the world.
Acts of Kindness throughout Recorded History
One of the greatest acts of kindness is recorded in perhaps the most brutal time in the entire history of mankind. It is the act of Oskar Schindler. A German Catholic industrialist chose to save twelve hundred Jews during Holocaust, risking his own life and every penny he had. Many people around the world know about Oskar Schindler because of the biopic made by Steven Spielberg. Those who knew the man and everyone who had been saved by him testify to the fact that the reality was far more complex and the sacrifices of Schindler were much more consequential than what had been portrayed in the film.
Mother Teresa of Calcutta became the first woman in the world to be accorded sainthood. Saint Teresa was known for her missionary work in the city of Calcutta in India. Her charity saved thousands of lives. She remained an advocate of peace throughout her life, lived in austerity and helped the needy when no one else did. She cared for the sick, the homeless and those who had no one to take care of them. She is rightfully known as the Angel of Mercy.
Not all acts of kindness are manifestations of great individuals. Many kind acts are of ordinary people coming together in times of great distress. The Circle of Muslims was one such event. During the protests of Tahrir Square at downtown Cairo in Egypt, a group of Christians joined hands and formed a wall around Muslims so they could pray during the unrest. The Muslims responded to the gesture a few days after when they formed a circle to protect the Christians from the violence that ensued.
Whether we talk about Jesus of Nazareth abandoning social prejudices and touching a man suffering from leprosy or Prophet Mohammad forgiving his neighbor for being unjustly towards him, Pope John Paul II forgiving the man who tried to assassinate him or the abolitionism championed by Abraham Lincoln, there are many acts of kindness throughout the thousands of years of our evolution when humanity has won and the stories should inspire the present and future generations to rise above the ills and stand for what is right.
Acts of Charity by Ordinary People around the World
Iván Fernández could have easily beaten Abel Mutai when the latter stopped ten meters short of the finish line, presuming he had completed the race and had won. Ivan did not overtake Abel but instead slowed down and gestured Abel to finish the race. Rarely do we find a sporting spirit that outdoes the pursuit to win at any cost.
Desmond Doss achieved the unthinkable at Hacksaw Ridge. An army medic signed up to head for a brutal battlefront, knowing well that he was not a combater but he wanted to save lives. His story has been chronicled in the film Hacksaw Ridge, directed by Mel Gibson. Acts of kindness and charity do not know nationality or ethnicity. While Desmond Doss was trying to save fellow Americans from Japanese soldiers, the latter too had to deal with many horrible disasters over the years. When the Fukushima nuclear power plant was in ruin, over two hundred elderly Japanese chose to volunteer to mitigate the crisis. They called themselves Skilled Veterans Corps. All were over sixty, some engineers and others professionals. Knowing well they would get exposed to radiation levels that they will not survive, they ventured in and saved young lives.
A Kenyan tribe sent a herd of fourteen cows to the United States after 9/11. The tribe had no money or other precious resources. A few cows were all they could afford to give while sacrificing their own needs, only to express solidarity and stand with the people of the United States in their time of grief. Celebrated hairdresser Mark Bustos who has Chris Evans and Naomi Campbell as his clients offers free haircuts to the homeless in the Bay Area and beyond. Former beauty queen Rachel Lapierre won a lottery and could very well live a life of prosperity but chose to become a philanthropist. Her nonprofit has helped innumerable people with clothes, utilities and school essentials. She has also helped patients in need.
There are the usual stories of wealthy philanthropists and rare incidents when a homeless man gives the last twenty dollars he has to a stranded woman on a highway so she could fetch fuel from a nearby gas station. The lady, Kate McClure responded in kind too but it is the enormous generosity of the homeless man who has nothing but could part with the last bit of money to help another person in distress. A similar story is of Daniel Black, a British man who was paralyzed after an accident and could not walk. His friends raised enough money so he could undergo a surgery and subsequently stem cell therapy but Daniel chose to use the money to help a child who had Little's Disease, also known as spastic diplegia cerebral palsy. Daniel chose to give up his chance of walking again so a young boy Brecon could walk.
There are inspiring acts of charity by the well known and the unknown all around us, perhaps every day. We are mostly unaware or do not have enough time to pay heed to such acts. The world must acknowledge the virtuous and people should be inspired to be more kind and charitable.