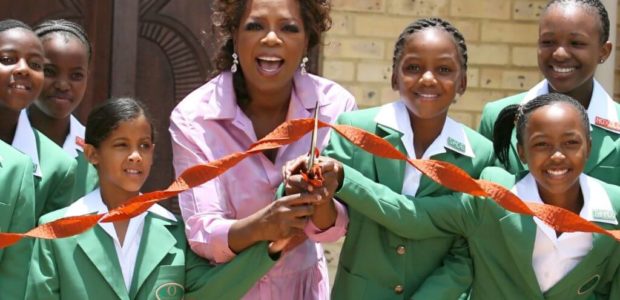 It could be argued that thanks to technology, there are more celebrities in the world, and that it is potentially easier to become an influencer and/or celebrity than ever. We know that there are many celebrities out there that are not only famous, but are making a considerable amount of money, especially when you compare it to the way that an average individual lives in the world.
While there are many celebrities that have a reputation for being self-obsessed, there are still celebrities out there that are using their money and fame for a good cause. Here are some celebrities that are the most charitable in the world, and are concerned with lending their money and reputation to various causes.
J.K. Rowling
The story of J.K. Rowling is truly incredible. It is crazy to think that Rowling saw herself a failure after she lost her job and her marriage ended, but these were the circumstances that led her to create the Harry Potter series, the best-selling book series in history. The fact that she is the author and creator of the series has led her to not only become a celebrity, but the first author ever to make the Forbes billionaire list.
Rowling could have chosen to keep all of this money to herself, or enrich her family and friends. Instead, she chose to donate a whopping $160 million to charity, which actually contributed to her falling off of the list. She called her charitable donations a "moral responsibility".
George Michael
Sometimes, we don't even know how charitable a celebrity was until after they pass away. There are many celebrities that understand that if they give money to a charity – that it might make headlines. Believe it or not, there are celebrities that are empathetic enough to know that donating money is really about helping other people, and not about good press. George Michael might have passed away in 2016, but the world only knew about how charitable the pop star was after his death.
The singer, best known for his hit song "Careless Whisper", apparently gave plenty to a charity called Childline. Esther Rantzen, the founder of the charity, pointed out that Michael didn't even want it to be known how much money that he gave, but confirmed that the amount was in the "millions".
Nicki Minaj
There are many that might not know that one of the most famous female rappers of our time actually loves giving back whenever she can. She has been public about the fact that she has paid off student loans for some of her fans on Twitter, and this is something that has been praised by various media outlets and news outlets. She did this in 2017, and it wasn't even limited to tuition – she paid for equipment as well, and encouraged Twitter followers to send her their report cards.
Minaj hasn't just been charitable on Twitter, though – through her pastor, she has been sending money to Indian villages, as well. There has been some concrete results thanks to the financial contributions as well – they have helped with overall infrastructure, two water wells, a computer center, and more.
Keanu Reeves
Keanu Reeves has been a successful star in the movie business for a long time, even though most of his fans might be aware of him through the internationally-successful Matrix movies. He has also become even more famous through the John Wick series, as well. Reeves is also an extremely versatile artist, as he is also a director and musician, as well. While there are some celebrities that would be concentrating on hoarding their wealth at this stage, Keanu views his life differently, stating: "I could live on what I have already made for the next few centuries."
One of the most admirable things that Reeves has done is actually set up a cancer organization without wanting credit, refusing to actually attach his name to the charity. He is also known for donating to SCORE (Spinal Cord Opportunities for Rehabilitation Endowment), a charity focused on helping hockey players with spinal injuries. He was also famous for his hockey playing in high school, so the cause is personal to him.
Oprah Winfrey
Oprah Winfrey is synonymous with success, and with good reason. The media executive is known for transforming the idea of intimate conversations in media forever, and she has definitely benefited as a result. She is famous for being North America's first black billionaire, and is often ranked as one of the most influential women in the world.
Winfrey seems to understand her power, and is willing to donate to causes that she believes in. While there are other celebrities and executives that could have give millions to victims of Hurricane Katrina but didn't – Winfrey put her money where her mouth is, donating $10 million! She is also involved with many well-known charities including Red Cross and World Food Programme.
Bill Gates
In this day and age, there are all sorts of celebrities, and you certainly don't have to be an artist to be a "celebrity". There are even politicians and executives that could probably be considered a celebrity in this day and age, and Bill Gates is one of those people. After all, Bill Gates is not just the founder of Microsoft, one of the most influential tech companies in the world, but he is also an investor and an author, as well.
He also is known for how much he gives back, as well. There are many celebrities out there that make headlines for giving millions, but consider this: Bill Gates has actually given over $50 billion to charity in his lifetime! There are many that praised how involved he is in with philanthropy, through his famous Bill and Melinda Gates Foundation. He did this almost 20 years ago in 2000, and studied David Rockefeller's philanthropy as an example to follow, as well. He also contributes to charities personally. In 2017, for example, he gave $50 million to the Dementia Discovery Fund.