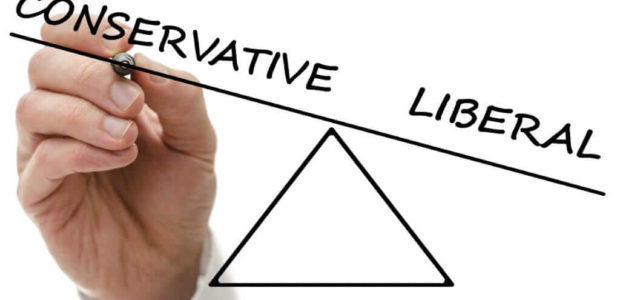 It's no secret that we live in tremendously divisive times right now, with the United States being pulled apart at the seams by two political ideologies that couldn't be any further opposite from one another than they are right now.
On top of that, the rhetoric from both groups trying to show centrists or moderates that they are the more reasonable party has led to some pretty salacious claims being bandied about back and forth, particularly when it comes to who is most morally just, ethically right, and "on the correct side of history".
Republicans and Democrats alike have claimed that they care most about Americans, that they give charitably whenever possible, and that they are always looking to help lift the common man as much as possible.
But what does the hard data – statistics that cannot be tinkered with or toyed with – tell us about the reality of the statements?
According to information published by the New York Times, information cultivated from voting and IRS data for residents of more than 3000 counties all over the United States, Republican counties – voting districts that are overwhelmingly Republican – doing fact report higher charitable contributions than similarly dominated Democratic counties in the US today.
The New York Times Found that this information corroborated a report published by Arthur Brooks, president of the American Enterprise Institute – an organization that has consistently proclaimed that conservative Americans are much more likely to give generously to charitable institutions than their more liberal counterparts.
MIT scientists decided to look more closely at this information, however, and what they found told a slightly different story than the one you may have heard coming from the GOP.
This MIT report took a closer look at the data set used to come to these conclusions and found that the questions asked didn't really identifying how conservative individuals were politically as opposed to how conservative they were socially. More socially conservative people (per this data center) or more likely to provide terrible contributions than those that were socially liberal, without any questions used to identify where these individuals stood politically.
Red and Blue Counties Give Differently
The MIT researchers also looked into the charitable donations of "red states" verse "blue states" and found that there was no statistically significant relationship between an individual's political beliefs, their partisan affiliation, or the level of charity that they exhibited.
What these researchers did find, however, is that there is a pretty unique difference between how conservative individuals living in "red states" gave compared to liberal individuals living in "blue states", which really shined a brighter light on the topic than the previous surface level findings did.
Conservative individuals living in more conservative states were most likely to give to charities related to religious organizations, whereas liberal individuals living in more liberal states were much more likely to give to charities that were secular in nature.
Anecdotally, conservatives and those on the Republican side of the political spectrum are much more likely to attend church or be in some way more active religiously. It's easy to see why something so foundational to their lives would be the biggest benefactor of their charity.
At the same time, those that lead more liberal lives and identify on the Democratic side of the political spectrum aren't quite as interested in religion but instead are interested in giving to secular and more "societal good" charities as the information bears out.
Bottom Line – Generous Folks Give Generously
Another study into this topic that was recently published in the Nonprofit and Voluntary Sector Quarterly Journal concluded that while Republicans do in fact give more money to charities on average than Democrats, they also live in locations that have lower taxes and on average make more money as well (which means they have more money to give to charities that they are involved in).
The New York Times went on to highlight the fact that those living in democratically dominated counties were much more likely to pay for social programs through charitable donations as well as higher taxes – which inevitably increase the quality of life for all living in those areas.
The Times also pointed out that while Republicans give more to charities on average it's impossible to know exactly where that money goes, and it's impossible to know which kinds of institutions are being supported through these donations – and whether or not the collective good is being improved through these private transactions.