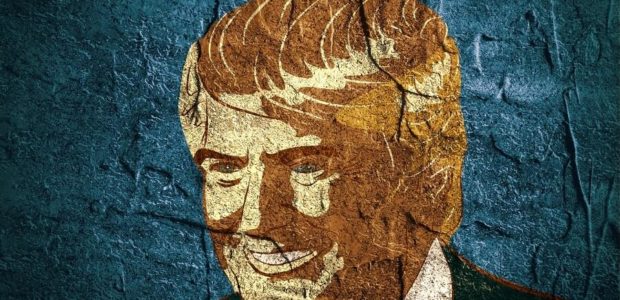 Donald John Trump is the president of the United States. He is one of the richest men in the country. While there is speculation about his actual net worth, no one doubts that he is a billionaire. At a time when billionaires like Bill Gates and Mark Zuckerberg have pledged a major part of their fortunes to philanthropy, one would expect Trump to be charitable, if not as generous as others.
Trump has often claimed that he has given away millions of dollars to a number of charities, including his own. Recently, there was a meme that went viral on social media. It claimed that Trump donates his entire salary while Obama did not give away any part of his earnings. It further stated that Melania has only four staff while Michelle had twenty three. But are these claims really true?
Trump has made many tall claims over the years, especially since he declared his candidature for presidency. He claimed his campaign was being finances by his own money. He pledged not to take a salary as the president. This contradicts the subsequent meme that went viral. If he does not draw a salary, then donating all of it is a nonstarter.
The claims of his supporters vis-à-vis how much Obama donated also does not stand to scrutiny. Surprisingly or perhaps unsurprisingly, Trump has not donated anything to his own charity in the last ten years. The last time he gave any money to Donald J. Trump Foundation predates 2008.
Truth about Trump's Philanthropy
After innumerable claims of having donated millions and millions of dollars, not only by Trump himself but the spokesperson of his campaign, his running mate and his son, there was a number that came to the fore and it pegged the total donation of around a hundred million from 2009 through 2014. This is a substantial sum of money, albeit not as much as some other philanthropists give away in period of five years.
The truth is even more startling because none of this money seems to be his. Trump did not make any cash donation to any charity or cause, including his own foundation, during the same period of five years. Many of his apparent donations were gifts or in kind. For the last ten years and counting, all donations received by the foundation he set up were from other individuals and business associates, not from Trump or his family.
Trump has given away free golf rounds and waived a few rights at his properties but these do not qualify as charity in the true sense of the term or the act. He has not actually given any cash or helped any cause. In fact, his foundation has helped his business interests, from settling lawsuits to engaging in activities that a charity is not supposed to.
His campaign had actually received funds from charities, which is in direct contravention with the prevailing laws of the land. There have been disputes, litigation and fines. All seem to continue as Trump and his followers try to sustain a perception that he remains a generous philanthropist.
Trump vs. Obama vs. Former Presidents
Trump was once presumed to have a net worth of almost two and a half billion. This was circa when Obama became president. A report in 2011 inferred that Trump was the least charitable billionaire in the country. This report accounted for all donations made from 1990 through 2009. His donations per annum during this period were an average of less than two hundred thousand dollars a year. This is a fraction of what the likes of Bill Gates and others gave away during the same period and continue to even today.
Returning to the claim made in the viral meme that Trump donates his entire salary while Obama did not donate any bit of it, the truth is that the latter did donate millions of dollars during his two terms. Melania Trump does not have four support staff. She has many more.
Trump does indeed donate one fourth of the annual salary to National Park Service, Department of Health and Human Services, Department of Education, Department of Transportation, National Institute on Alcohol Abuse and Alcoholism, Department of Veterans Affairs and Department of Homeland Security. Obama did not donate any part of his salary but he did donate over one million dollars during the two terms in office. This sum accounts for nearly thirty five percent of his entire earnings during the eight years as president.
Obama has donated money consistently since the end of his second term as president. He has also donated proceeds from the sales of books and other rights he could provide for different purposes. He has donated to funds for veterans, scholarships for children and other causes. Obama has also risen up to occasions when natural disasters took a toll in various parts of the country.
He has donated to many foundations and causes over the last twelve years, ever since he won his first term. Obama had donated the entire sum of a million and four hundred thousand dollars he received for being the recipient of the Nobel Peace Prize in 2009. He gave the money away to ten organizations. If all the money donated by Obama is taken into account, it equals to around eighty percent of the salary he had cumulatively earned in eight years.
Trump may well end up with a term and might donate all his salary but he was a billionaire before becoming president so his donations are a fraction of what he can afford. Obama was not a billionaire and he did not make tall promises. Herbert Hoover and John F. Kennedy had also given away their entire salaries. Both were wealthy candidates and later presidents. If one factors in the money Trump is donated out of his own wallet, then that amounts to very little or nothing in most years.